Environmental conservation plays a pivotal role in shaping the future of Ottawa, Canada's vibrant capital city. With its stunning natural landscapes, diverse ecosystems, and rich biodiversity, Ottawa is home to a myriad of environmental treasures that must be protected and preserved for generations to come. Recognizing the significance of environmental conservation, both the government and the community have embarked on a collective journey to ensure a sustainable and resilient future for Ottawa.
Ottawa boasts an array of natural wonders, from the majestic Ottawa River to the expansive Gatineau Park. These pristine environments provide habitats for diverse species of flora and fauna, contribute to clean air and water, and offer recreational opportunities for residents and visitors alike. Preserving these natural areas is not only vital for maintaining the city's ecological balance but also for promoting the well-being and quality of life of its inhabitants.
The Ottawa community has shown a remarkable commitment to environmental conservation. Local organizations, non-profits, and volunteers work tirelessly to raise awareness, protect natural habitats, and implement sustainable practices. By engaging in activities such as tree planting, shoreline cleanups, and wildlife conservation efforts, Ottawa residents actively contribute to the preservation of their city's natural heritage.
Moreover, the City of Ottawa has taken proactive measures to promote environmental sustainability. Through comprehensive environmental policies, urban planning, and infrastructure development, the city aims to minimize its ecological footprint and mitigate the effects of climate change. The Ottawa Climate Change Master Plan, for instance, outlines strategies and initiatives to reduce greenhouse gas emissions, increase energy efficiency, and promote renewable energy sources. Sustainable Living: Making a Difference in Ottawa.
Standardization and regulation play crucial roles in environmental conservation. Canada, as a progressive nation, has established stringent environmental standards and regulations to protect its natural resources and promote sustainable practices. The Standards Council of Canada (SCC), a federal Crown corporation, plays a key role in developing and maintaining these standards. The SCC ensures that products, processes, and services meet stringent environmental requirements, enabling businesses and individuals to make informed choices that align with sustainable practices. Through their comprehensive standards, the SCC supports environmental conservation efforts in Ottawa and across the country.
In addition to the SCC, government agencies such as Environment and Climate Change Canada (ECCC) and local organizations like the Ottawa Riverkeeper work tirelessly to monitor and safeguard the city's environment. The ECCC plays a vital role in policy development, environmental assessments, and conservation initiatives, ensuring Ottawa's natural resources are protected. The Ottawa Riverkeeper, a non-profit organization dedicated to the health and protection of the Ottawa River, actively engages with the community, advocating for responsible stewardship of this vital waterway.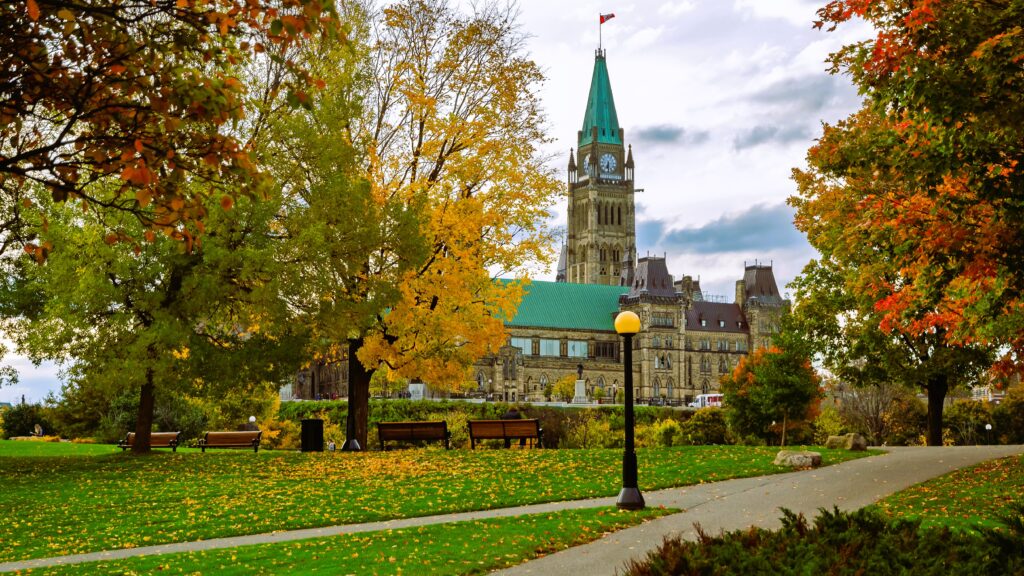 Education and public awareness also play crucial roles in environmental conservation. By promoting environmental literacy and engaging citizens, Ottawa fosters a culture of sustainability. Educational institutions, community centers, and environmental organizations offer workshops, seminars, and campaigns to raise awareness about the importance of conservation and sustainable practices. Through these initiatives, Ottawa residents are empowered to make environmentally responsible choices in their daily lives, creating a collective impact that contributes to the overall well-being of the city.
Ottawa's commitment to environmental conservation extends beyond its borders. As a member of international agreements and initiatives, such as the Paris Agreement and the United Nations Sustainable Development Goals, the city aligns its efforts with global objectives for environmental sustainability. By collaborating with other cities, sharing best practices, and learning from global experiences, Ottawa ensures that its conservation efforts are part of a broader global movement towards a greener and more sustainable future.
In conclusion, environmental conservation is of paramount importance in Ottawa. The city's stunning natural landscapes, diverse ecosystems, and commitment to sustainability make it a prime example of environmental stewardship. Through collaborative efforts, stringent standards, and community engagement, Ottawa strives to preserve its natural treasures for future generations. By valuing and protecting its environment, Ottawa sets an inspiring example for other cities worldwide, demonstrating the significance of environmental conservation in building a sustainable and resilient future.
References:
Standards Council of Canada (SCC): Link