In the pursuit of eco-friendly and sustainable heating solutions, biomass heating has emerged as a promising alternative to traditional fossil fuel-based systems. Ottawa, the capital city of Canada, is embracing this innovative approach to meet its heating needs while reducing carbon emissions. By combining biomass heating with eco windows, Ottawa residents can create a truly environmentally conscious and energy-efficient living space. In this article, we will explore the concept of biomass heating and its synergy with eco windows, highlighting the benefits for both homeowners and the environment.
Biomass heating utilizes organic matter, such as wood pellets, agricultural residues, or dedicated energy crops, as a renewable and carbon-neutral energy source for heating purposes. The combustion of biomass releases carbon dioxide (CO2), but since the biomass feedstock absorbs CO2 during its growth, the process remains carbon neutral. When integrated with eco windows, biomass heating systems offer numerous advantages:
Renewable Energy Source: Biomass is derived from organic materials that can be sustainably harvested or grown. Unlike fossil fuels, which are finite resources, biomass is renewable and can be continuously replenished. By utilizing biomass as a heating source, Ottawa residents can reduce their reliance on fossil fuels and contribute to a more sustainable energy future.
Carbon Neutrality: Biomass heating is considered carbon neutral because the CO2 emitted during combustion is roughly equal to the CO2 absorbed by the organic matter during growth. This equilibrium helps minimize the net increase of CO2 in the atmosphere, making biomass heating a more environmentally friendly option compared to traditional fossil fuel-based heating systems. By combining biomass heating with eco windows, Ottawa residents can further reduce their carbon footprint and make a positive impact on climate change.
Energy Efficiency: Eco windows, known for their energy-efficient properties, complement biomass heating systems by minimizing heat loss and maximizing insulation. These windows are designed to reduce drafts, prevent air leakage, and optimize natural light, thereby reducing the energy required for heating. By choosing eco windows, Ottawa residents can enhance the overall energy efficiency of their homes, allowing them to maximize the benefits of biomass heating.
Cost Savings: Biomass heating systems offer cost savings over time, particularly when combined with energy-efficient windows. While the initial investment in a biomass heating system may be higher than a traditional heating system, the lower operating costs and potential savings on energy bills can offset the initial expense. By integrating eco windows into their homes, Ottawa residents can further enhance energy efficiency, leading to additional cost savings.
Local Economic Benefits: Biomass heating systems support local economies by creating opportunities for biomass producers, fuel suppliers, and installation contractors. Ottawa's commitment to biomass heating can stimulate local businesses and job growth in the renewable energy sector. Furthermore, sourcing biomass feedstock from local or regional suppliers reduces transportation costs and carbon emissions associated with long-distance fuel transportation. Preventing moisture buildup and mold growth, read more in this article.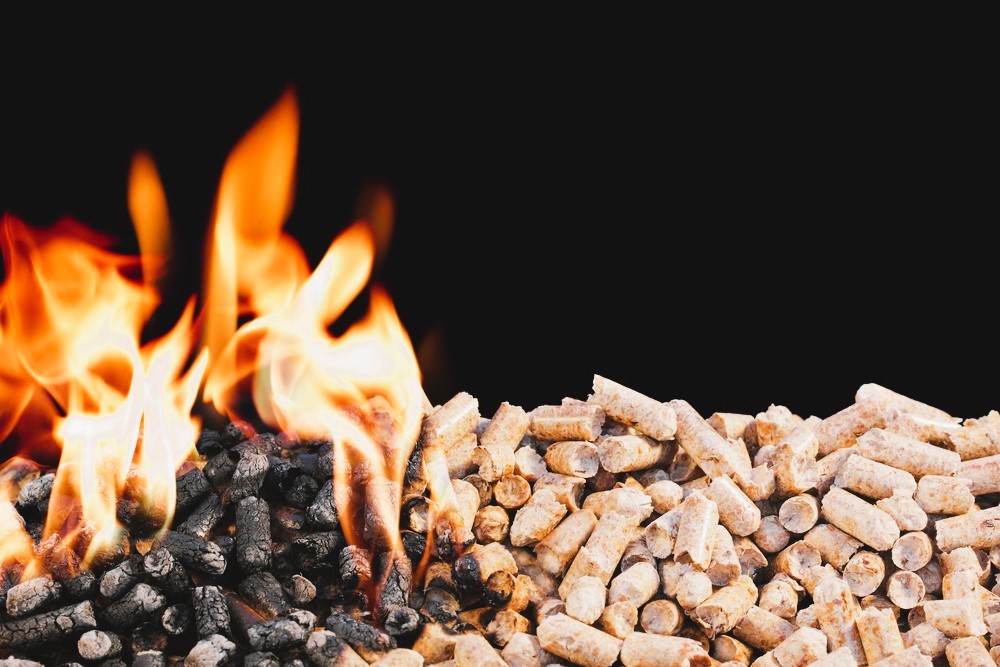 To ensure the safe and efficient operation of biomass heating systems, adherence to relevant standards and regulations is crucial. Organizations such as the Canadian Standards Association (CSA) and the Environmental Protection Agency (EPA) provide guidelines and certifications for biomass heating equipment and installations. For more information on biomass heating and related standards, you can refer to reputable sources such as Wikipedia and the official website of Canada's standards authority (canada.ca).
In conclusion, the combination of biomass heating and eco windows presents an ideal solution for eco-friendly warmth in Ottawa. By utilizing renewable biomass resources and integrating energy-efficient windows, residents can reduce their carbon footprint, promote sustainable practices, and enjoy the benefits of lower energy costs. Embracing biomass heating with eco windows not only provides warmth but also contributes to Ottawa's commitment to a greener and more sustainable future.
For more information on biomass heating and related standards, you can visit the following websites:
Wikipedia – Biomass heating systems
By embracing biomass heating with eco windows, Ottawa residents can take significant steps towards reducing their environmental impact while enjoying the benefits of efficient and sustainable heating. Start exploring the potential of biomass heating and eco windows today, and contribute to a cleaner, greener, and more energy-efficient Ottawa.