Condensation is a common problem in buildings, especially during colder months when temperature differentials between the inside and outside are significant. It occurs when warm, moist air comes into contact with a cold surface, causing the water vapor in the air to condense into liquid form. If left unchecked, condensation can lead to moisture buildup and mold growth, which can have detrimental effects on indoor air quality and the structural integrity of a building. One effective way to address this issue is by using eco windows, which are specially designed to minimize condensation and promote energy efficiency.
Understanding Condensation
Condensation occurs when warm air with high humidity levels comes into contact with a surface that is cooler than the dew point temperature. The dew point temperature is the temperature at which air becomes saturated with moisture and condensation begins to form. This process is similar to the droplets that form on the outside of a cold beverage on a hot summer day. In buildings, condensation often occurs on windows, where the temperature differential between the indoor and outdoor environments is most pronounced.
The Problem with Condensation
Condensation can lead to a range of issues, including moisture buildup, mold growth, and damage to building materials. Excessive moisture can seep into walls, ceilings, and floors, causing structural damage over time. Moreover, mold thrives in moist environments, and prolonged exposure to mold spores can have adverse health effects, especially for individuals with respiratory conditions or compromised immune systems.

Eco Windows: The Solution
Eco windows are designed to combat condensation by incorporating various features and technologies that minimize heat transfer and promote energy efficiency. These windows typically have multiple layers of glass with a low-emissivity (low-E) coating, which helps to reflect heat back into the room and reduce heat loss through the glass. This reduces the temperature differential between the indoor and outdoor surfaces of the window, minimizing the likelihood of condensation.
In addition to low-E coatings, eco windows often feature advanced frame materials that provide superior insulation. These materials, such as vinyl or fiberglass, have low thermal conductivity and help to create a thermal barrier, reducing heat transfer and condensation. Some eco windows also include warm-edge spacers, which are insulating strips placed between the glass panes to further enhance energy efficiency and minimize condensation risk. Providing a thermal and green home, what you need to know about Energy Efficient Insulation.
Furthermore, eco windows are often equipped with effective weather seals and gaskets, which prevent drafts and air leakage. By eliminating drafts, these windows help maintain a consistent indoor temperature, reducing the occurrence of condensation. Proper installation is crucial to ensure the effectiveness of eco windows, as any gaps or improper seals can compromise their performance.
Preventing Condensation: Additional Measures
While eco windows play a significant role in preventing condensation, there are additional measures that can be taken to minimize moisture buildup and mold growth. Here are some key strategies:
Proper Ventilation: Good ventilation is essential to remove excess moisture from indoor spaces. Ensure that bathrooms, kitchens, and other areas prone to moisture have proper ventilation systems in place, such as exhaust fans or open windows.
Controlling Humidity Levels: Maintain optimal humidity levels within the building. The ideal range is typically between 30% and 50%. Using dehumidifiers or air conditioners can help regulate humidity and reduce the potential for condensation.
Insulating Walls: Properly insulating exterior walls can help prevent cold spots and reduce condensation risk. Adding insulation materials, such as foam or fiberglass, can enhance the thermal performance of the building envelope.
Regular Maintenance: Regularly inspect windows and seals for any signs of damage or deterioration. Promptly address any issues to prevent moisture infiltration and potential condensation problems.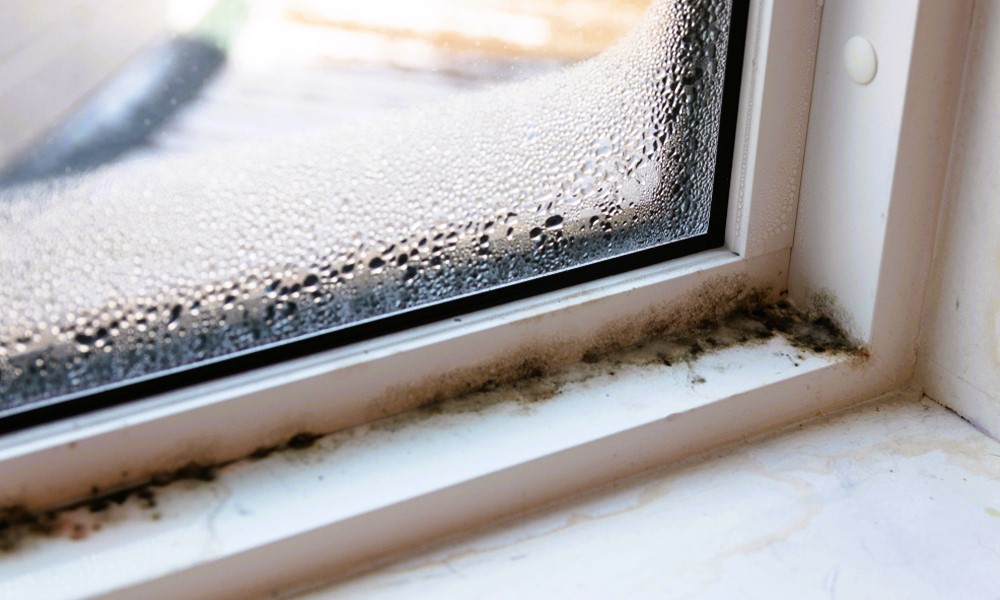 Conclusion
Condensation control is crucial for maintaining a healthy and comfortable indoor environment while preserving the integrity of a building. Eco windows offer an effective solution by minimizing heat transfer and reducing the likelihood of condensation. By incorporating advanced technologies, such as low-E coatings, insulating frame materials, and warm-edge spacers, these windows provide improved energy efficiency and help prevent moisture buildup and mold growth. However, it's important to complement the use of eco windows with proper ventilation, humidity control, insulation, and regular maintenance to ensure comprehensive condensation control measures.
For more information on standardization in the construction industry, you can visit the following sources:
Wikipedia – "Construction standards" – link to Wikipedia
These resources provide valuable insights into the standards and regulations that govern the construction industry, including guidelines for moisture control and condensation prevention.