When it comes to making environmentally conscious choices for your home, one area that often gets overlooked is windows. However, installing eco-friendly windows can have numerous benefits for both your household and the planet. In this article, we will explore the advantages of choosing eco-friendly windows for your home and how they can contribute to a sustainable lifestyle.
Eco-friendly windows, also known as energy-efficient windows, are designed to minimize energy consumption and reduce the carbon footprint of your home. They are built with advanced materials and technologies that enhance insulation, reduce heat transfer, and maximize natural light, resulting in a more comfortable and energy-efficient living space. Let's delve into the advantages of installing eco-friendly windows:
Energy Savings: One of the primary advantages of eco-friendly windows is their ability to significantly reduce energy consumption in your home. These windows are designed to provide better insulation, preventing heat loss during winter and heat gain during summer. By minimizing air leakage and improving thermal performance, eco-friendly windows can reduce the need for heating and cooling systems, resulting in lower energy bills and reduced greenhouse gas emissions.
Enhanced Comfort: Eco-friendly windows contribute to a more comfortable living environment by effectively regulating indoor temperatures. They help maintain a consistent temperature throughout your home, reducing drafts and cold spots near windows. Additionally, these windows can minimize condensation, which can lead to mold growth and other moisture-related issues. By creating a more comfortable indoor climate, eco-friendly windows improve the overall quality of life for you and your family.
Noise Reduction: Another advantage of eco-friendly windows is their ability to reduce external noise infiltration. These windows are typically constructed with multiple layers of glass and specialized coatings that act as sound barriers, blocking unwanted noise from entering your home. Whether you live in a busy urban area or near a highway, installing eco-friendly windows can provide a quieter and more peaceful indoor environment.
UV Protection: Eco-friendly windows often feature low-emissivity (Low-E) coatings that can block harmful ultraviolet (UV) rays from entering your home. UV rays can fade furniture, flooring, and other interior items over time. By installing windows with UV protection, you can preserve the color and integrity of your furnishings while also protecting your skin from UV radiation.
Environmental Impact: Opting for eco-friendly windows is an environmentally responsible choice. These windows are typically made from sustainable materials, such as recycled glass and responsibly sourced wood or vinyl. Additionally, their energy-saving properties help reduce reliance on fossil fuels and decrease carbon dioxide emissions, contributing to a greener planet. For more information about the benefits of eco-windows for your home, you can find in the article on Energy Efficiency and Cost Savings.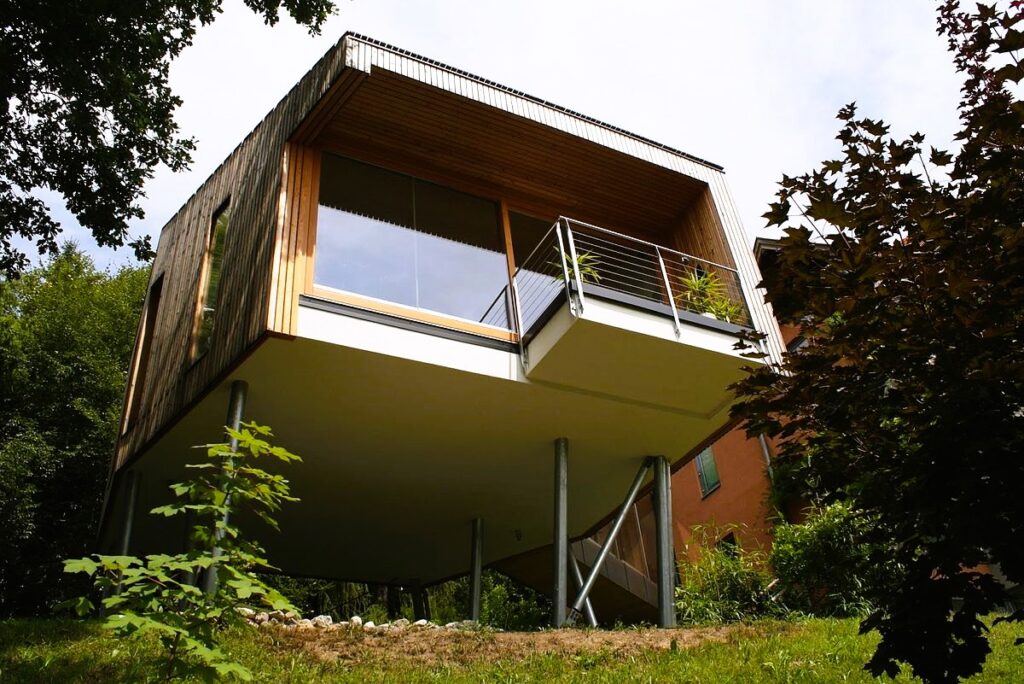 To ensure the installation of high-quality eco-friendly windows, it is crucial to work with reputable manufacturers and window installers who prioritize sustainability and energy efficiency. Several organizations, such as the National Fenestration Rating Council (NFRC) in the United States and the CSA Group in Canada, provide certifications and standards for energy-efficient windows. You can refer to their websites for more information on eco-friendly windows and find certified products that meet your specific needs.
In conclusion, installing eco-friendly windows offers numerous advantages for homeowners. From energy savings and enhanced comfort to noise reduction and UV protection, these windows contribute to a more sustainable and eco-conscious lifestyle. By choosing energy-efficient windows and working with reputable manufacturers, you can make a positive impact on both your home and the environment.
For more information on eco-friendly windows and related standards, you can visit the following websites:
National Fenestration Rating Council (NFRC) – https://www.nfrc.org/
Remember, making small changes like installing eco-friendly windows can add up to significant long-term benefits for your home and the planet. Start enjoying the advantages of energy-efficient windows today and take a step towards a greener future.