Ottawa, the capital city of Canada, experiences frigid winters with temperatures frequently dropping below freezing. As residents and businesses strive to stay warm during these chilly months, finding sustainable heating solutions becomes crucial for both environmental and economic reasons. Geothermal heating, a renewable energy technology that utilizes the earth's natural heat, is emerging as a viable and sustainable solution for Ottawa's cold winters. In this article, we will explore the benefits of geothermal heating and its potential to transform Ottawa's heating systems while reducing carbon emissions.
Geothermal heating harnesses the Earth's consistent underground temperature to provide heating and cooling for buildings. The process involves extracting heat from the ground during winter and transferring it indoors, and during the summer, excess heat is removed from the building and dissipated into the ground. This system relies on geothermal heat pumps, which circulate a fluid through underground pipes to exchange heat with the ground.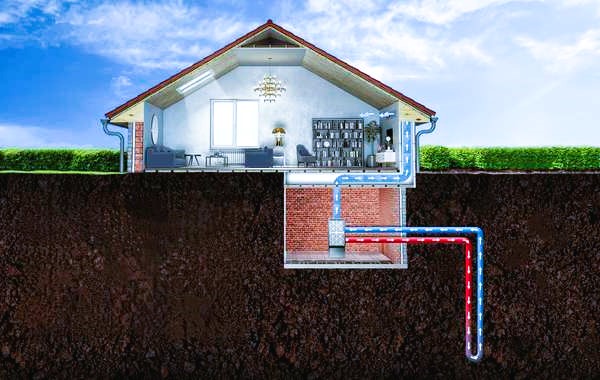 One of the primary advantages of geothermal heating is its high efficiency. Unlike conventional heating systems that rely on burning fossil fuels, geothermal heat pumps use electricity to operate and can provide up to four units of heating for every unit of electricity consumed. This high coefficient of performance (COP) makes geothermal heating significantly more efficient than traditional heating methods. By utilizing the Earth's natural heat, geothermal systems can achieve energy savings of up to 70% compared to conventional systems, leading to substantial reductions in energy consumption and utility bills.
Furthermore, geothermal heating is an environmentally friendly alternative to fossil fuel-based heating systems. Traditional heating methods such as oil or natural gas release carbon dioxide and other greenhouse gases into the atmosphere, contributing to climate change. Geothermal systems, on the other hand, produce zero direct emissions on-site. According to the United States Environmental Protection Agency (EPA), geothermal heat pumps are recognized as one of the most efficient and environmentally friendly heating and cooling technologies available today. By transitioning to geothermal heating, Ottawa can significantly reduce its carbon footprint and contribute to the global efforts to combat climate change.
Another benefit of geothermal heating is its longevity and low maintenance requirements. Geothermal heat pumps have a lifespan of up to 25 years for the indoor components and over 50 years for the ground loop system. With proper maintenance and regular inspections, geothermal systems can provide reliable heating and cooling for several decades. Additionally, the underground pipes used in geothermal systems are typically made of high-density polyethylene, a durable material that is resistant to corrosion and leaks. This durability minimizes the need for frequent replacements or repairs, further reducing maintenance costs and extending the system's lifespan. Like the article? Read also about Solar Heating Systems: Harnessing Renewable Energy.
In Ottawa, where cold winters are a reality, geothermal heating offers a consistent and reliable heat source. Unlike air-source heat pumps that can experience reduced efficiency in extreme cold temperatures, geothermal systems are not affected by external weather conditions. The ground temperature remains relatively stable throughout the year, providing a reliable heat source even during the coldest winter days. This reliability ensures that residents and businesses in Ottawa can enjoy consistent warmth without worrying about fluctuations in heating performance.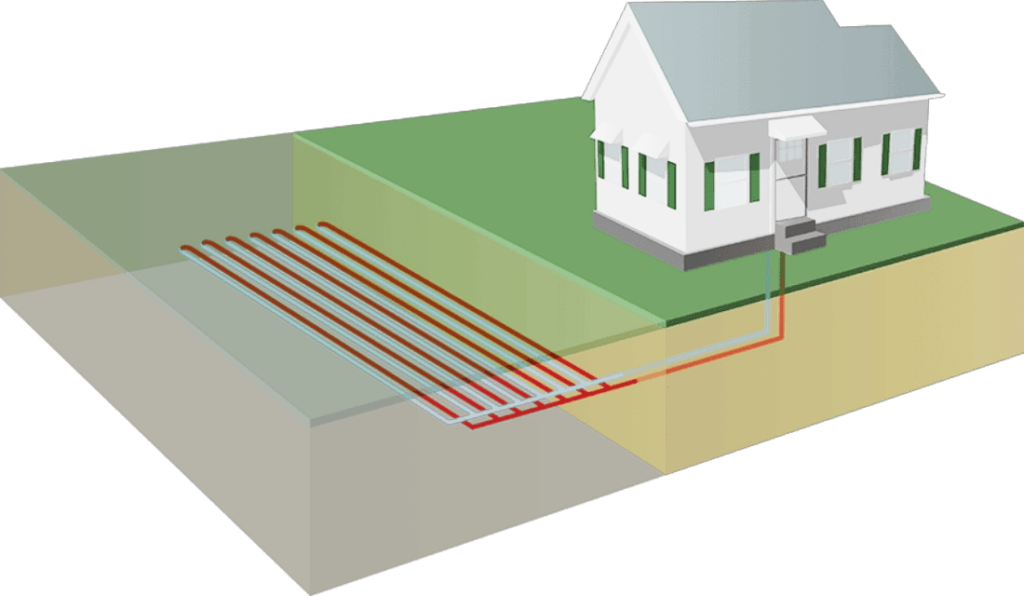 To promote and support the adoption of geothermal heating systems, various incentives and rebates are available in Ottawa and across Canada. These incentives aim to encourage individuals and organizations to invest in renewable energy technologies, including geothermal heating. The Government of Canada offers grants and incentives through programs such as the Clean Energy for Rural and Remote Communities Program, which provides funding for community-based geothermal heating projects. Moreover, many provinces and territories offer additional financial incentives and rebates to offset the initial installation costs of geothermal systems.
In conclusion, geothermal heating presents a sustainable and efficient solution for Ottawa's cold winters. By tapping into the Earth's natural heat, geothermal systems provide reliable and environmentally friendly heating and cooling for residential and commercial buildings. With its high efficiency, long lifespan, and low maintenance requirements, geothermal heating offers both economic and environmental benefits. By transitioning to geothermal systems, Ottawa can reduce its reliance on fossil fuels, lower carbon emissions, and contribute to a more sustainable future.
For more information on geothermal heating and its benefits, please visit the following resources: